About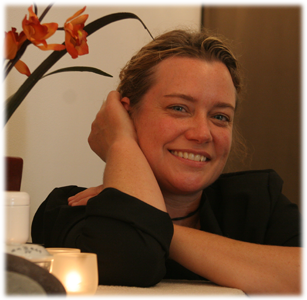 Rhonda is a graduate of Colorado Institute of Massage Therapy's 1150 hour Neuromuscular Therapy and Massage Therapist Program. She is also a member of the American Massage Therapy Association and is certified to practice Massage Therapy in the state of California.
The Therapy Element is completely dedicated to becoming the absolute best therapeutic massage facility that can be offered to clients in need. It is our belief that massage therapy is an essential element to achieving a healthy state of mind and body for every individual. With the most sincere intentions, it is our goal to reach as many individuals as can be reached with therapeutic massage.
Massage is the manipulation of layers of muscle and connective tissue to enhance the function of body and help promote relaxation and a state of well-being.
Medical research has shown that the benefits of massage include pain relief, reduced anxiety and depression, stress relief, temporarily reducing blood pressure and heart rate. It is believed that by activating the parasympathetic nervous system, massage therapy may stimulate the release of endorphins and serotonin helping the body to relax. Clinical studies have also shown that other benefits include the possibility in the prevention of fibrosis or scar tissue, increasing the flow of lymph, and improving sleep.